Application of industrial robots
In the food and beverage industry
In the food and beverage industries, repeated manual manipulation can endanger performance and health when equipment is operating at high power. Automated solutions maximize performance by minimizing interruptions, increasing flexibility, and eliminating contamination risks. That's why food companies need the highest-performance robotic solutions. Industrial robotic arms are designed to be able to perform various production operations from the beginning of the line to sorting, packing, and loading the product on the pallet at the end of the line.
Industrial robots, in addition to providing better hygiene, improve MSDs at work and on the move.
Robots for the protein production process
During the advanced stages of protein production (slaughter or processing), the risk of bacterial contamination is very high. In response, high-quality industrial robots are designed: a convenient design that does not hold water on the robot body (smooth surfaces, no storage space). Robots are used to system air conveyors, cutting, separating, sorting, moving boxes or frozen foods, and transporting packaging products.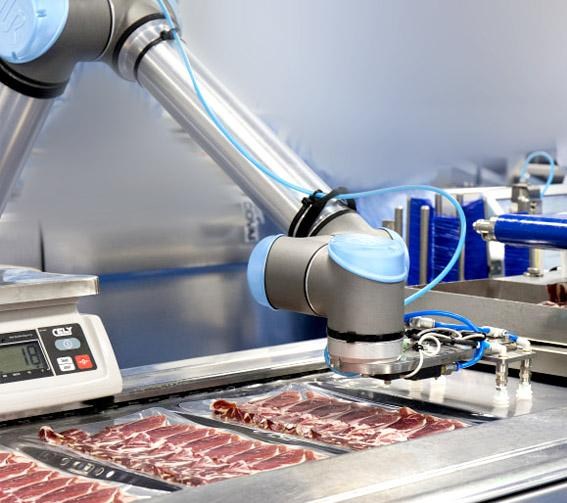 Industrial robots offer a variety of effective solutions for moving boxes, loading trays, and customization products.
Robots that meet the last needs of the consumer
Due to the rapid response to consumer needs, the ready-to-eat food sector is always looking for the basic solution for preparing and serving meals – and automation offers a definite advantage. Industrial robots can be used in the traditional way of moving heavy loads, adding decorations, splitting and marking meals, lifting products with 3D technology, mixing or placing accessories, and even at very high speeds, it is quite possible. They are trustworthy.
Industrial robots for cutting, molding, loading, and unloading shelves bring you excellent performance and hygiene.
Industrial robots that can be used in different stages of production
Automation projects in the industrial production of dairy products are in great demand for robotics: direct contact with unpackaged food, the strictest hygienic standards, strict cleaning measures – all factors that must be managed by industrial robots while not affecting its efficiency.
Molding/unloading, loading rack/unloading rack, rotation, sheet cutting / liquid spraying, loading tray, placing products inside the box, loading on pallets.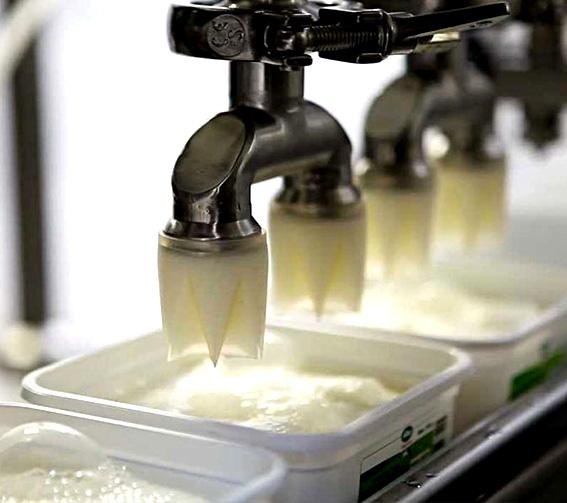 Industrial robots reduce MSDs in the use of handling, moving, and placing products that contain soft products.
Grain processing in the robotic era
Automated solutions open up new realms in bread and baked goods. Robotics offers new options for traditional operations that withstand heavy repetitive loads such as molds.
Robotic arms allow you to have better control over the product even when correcting the product, holding the bread in any way while maintaining its shape, and handling soft or brittle bread, at the same time Now check the organoleptic properties of the product.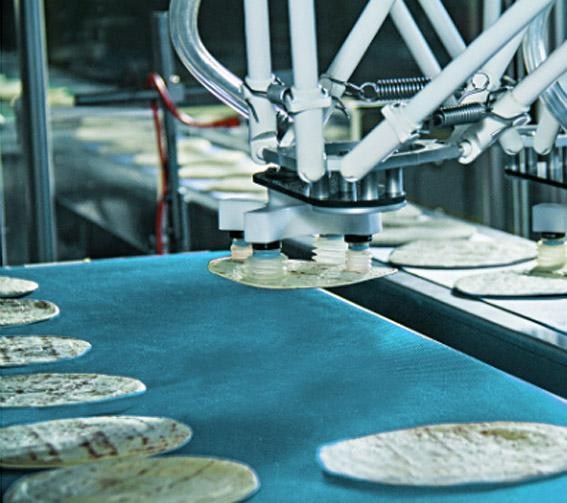 Robots are reliable on repetitive and uniform in production when decorating, mixing, and marking products.
Robotic and automation solutions for your chocolate and confectionery products
In chocolate or confectionery, robotics can help you and give you more freedom in decorating or presenting products. These robots are used in standard or bacterial-sensitive environments, their wide range of motion increases your ability to create and neutralize products that are different each time.